The Author
My name is Janet Castrejon. I've taught adult education ESL (English as a Second Language) for most of my career. When I lived in Puerto Rico, I created a website called www.inglesmundial.com with English lessons for Spanish-speakers. I created it primarily for my English students but I imagined that others on the web would enjoy it. My website spread by word of mouth and soon it was getting thousands of visitors a day. Later, I decided to branch out and create other sites. I love teaching but I also enjoy the creativity of creating educational websites.
As far as my credentials, I have my bachelor's degree in Spanish education with a minor in teaching ESL. I also have a master's in education (in Curriculum and Instruction) with an emphasis in Educational Technology. I hold a California teaching credential (in Spanish education and bilingual education) and an authorization in Computer Concepts and Applications. I also have a TESOL (Teaching English to Speakers of Other Languages) Professional Certificate.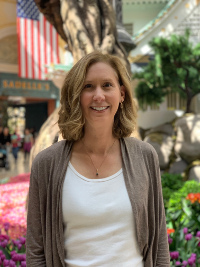 See more "The English Minute" videos
Do you want to learn more English?
www.passporttoenglish.com
Learn English online
www.inglesmundial.com
Cursos de inglés online
---